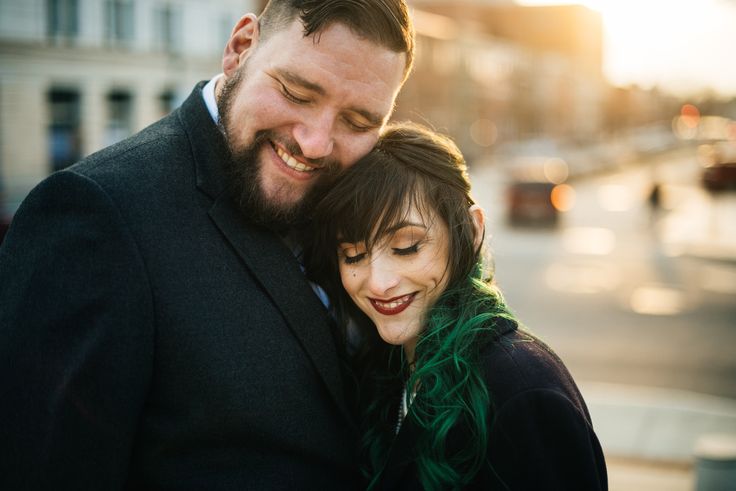 " I have never felt more myself and more beautiful than I did on my wedding day." - Kate
Kate came to me at the recommendation of a friend from high school, Maggie. Kate originally wanted to visit the showroom to try on the new collection. It was unbelievably hard to decide on which direction for her dress because every single style looked amazing on her! I sketched a dress idea as she was trying on the dresses and pointed out her favorite part of each design. After about 2 hours and trying on every dress in the showroom, we decided to go with custom.
I wasn't sure if I should mention this… but… I will… we changed the design three times over the past year. I do not typically do this with a client, because I am pretty sure they would be overwhelmed with the process plus additional changes. Seriously Kate's dress was a major evolution of creativity. Kate is the kind of client that an artist is excited to work with. Kate was unbelievable flexible, kind and patient during the process. She allowed me to take the lead and I really listened to her wants and desires for her dream dress.
I had no idea that at our very first appointment, we would end up with something so classic yet unique at the same time. This dress screams Kate! The dress looks like it was poured over her body… We landed on a boat neck, long sleeve, and slim silhouette. The shape of the dress is kind of mermaid where it nips in around the hips and bum with a nice train that isn't too long or too short. We went through various fabrics and laces and took a little bit to decide until I found this gorgeous applique lace. The mesh of the lace is a nude to match her skin tone and the appliques look like they are just floating on her back.
Toward the completion of the dress, I had a dream about Kate on her wedding day! In my dream I saw the applique from the back trickle down the waist, and around waist and shoulders. I had to tell Kate and when I did, she said Yes! I cut and hand sewed the appliques to create the wrapping effect. I am so thrilled with the final garment and I know Kate is as well… I saw her eyes well up (she is not a crier) and knew that we created something magical.
Not only did I get to make an awesome dress, a true friendship evolved through the process.
Thank You Kate, for allowing me to be apart of your day. xo Sheila
Grooms Name: Russell
Wedding Date: December 8, 2018
Photographer: Dani Fresh Photography
Name of Venue: Harrisburg Midtown Arts Center - The Capitol Room
Hair and Makeup Artist: Debbie Salvino
Florist: The Garden Bouquet
Caterer: Harrisburg Midtown Arts Center – The Capitol Room
Cake: Kami L'Hommedieu
Planner: Taryn Blake from Taryn Blake Events