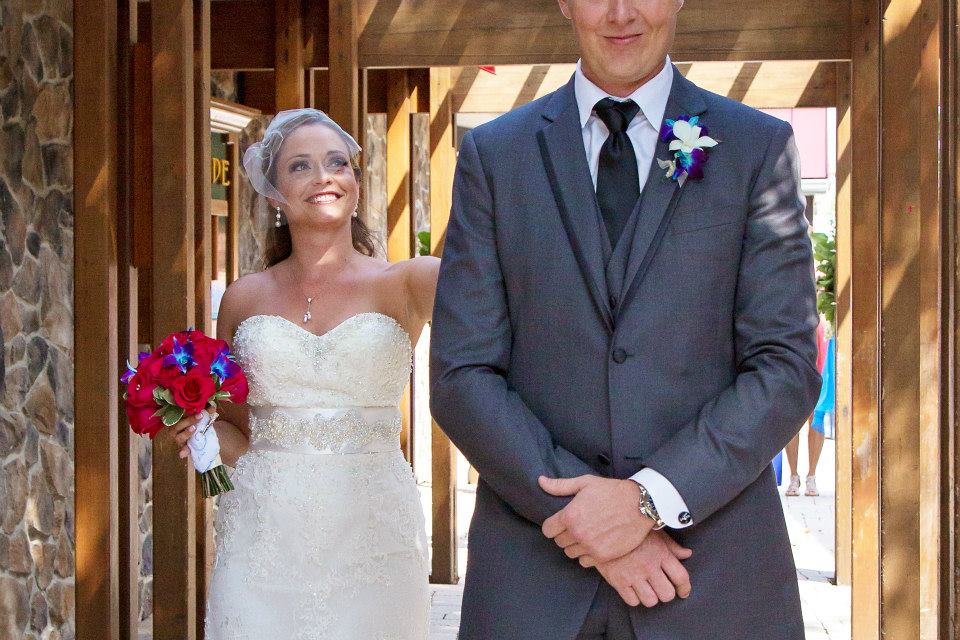 "Sheila did such a beautiful job on my custom bridal sash. She put so much heart and soul into it and I am forever grateful for all of her hard work!" - Amanda
I met Amanda in 2009, when I was her boss at Wet Seal. Yes you heard that correct. I was an assistant manager in retail for a few years before and after receiving my BFA in Fashion Design. I enjoyed going to work especially when it was a day that Amanda would be working with me.
Amanda is one of the kindest most generous ladies I have ever met. She has a heart of gold. Even though I was her boss she really was only a few years younger then me so we became instant friends. I remember the day at work when I told her I met a guy who is now my husband. Amanda helped me pick out my outfit for my first date. She must have done a great job, because we are living our happily ever after.
Amanda has always been supportive of me as a designer and would name drop even was I was just dressing mannequins in the windows at the mall. She was always telling customers and friends that I was a designer at times when I didn't believe in myself. I did a fashion show in 2010 at Fashion Group International NYC across from Bryant Park and Amanda was there with friends. It meant a lot to me that she was there.
Through the years and numerous jobs we have remained friends. She is the type of friend that you don't have to text or call every day, but when you do it is like you never skipped a beat. She is the friend that I want to continue to get to know as we grow older.
In 2014, When I found out that Amanda was engaged, I will admit that I harassed her about making her dress. Understandably she went the traditional route of going to a bridal salon and trying on dresses. She fell in love with the dress of her dreams. I wasn't upset, because well I did the same thing!
Amanda asked me to do her alterations of fitting the dress and creating custom accessories. Amanda wanted some bling to her belt. I don't think she realized how much I love hand beading. I created a custom belt for her. The beading was kind of 3-D.
On the day of Amanda's deadline for the dress alterations, I was literally sewing the belt to the dress at her dining room table. In regards to her alterations I added a bustle and I had to un-bead the sides of the dress, so I could take them in and hand bead everything back on. 5 hours later it was done. A labor of love, I call it.
Amanda and her husband Adam have the most fun loving relationship that anyone could dream of. The way they play off of each other with witty remarks and silly humor is enviable. My husband and I are lucky to call them our friends.
Thank you Amanda for having me be apart of your special day. xo Sheila
 
Grooms Name: Adam
Wedding Date: August 1, 2015
Photographer: MHphotoshoot
Name of Venue: Ski Roundtop Resort
Hair and Makeup Artist: Salon Lavi - Heather Reese
Florist: Weddings and Blooms